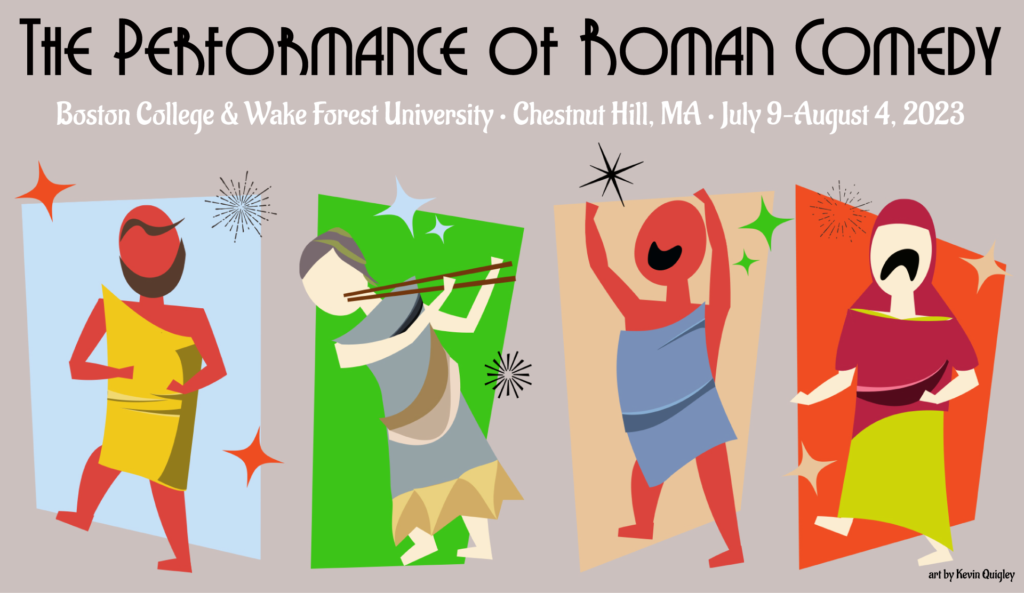 Here's an overview of what we'll be doing each day at the Institute, and who will be joining us. Also be sure to check out the Readings page for a list of what readings will be required for each morning session, and what to read before the Institute begins!
Date
Topic(s)
Visiting expert(s)
click here for bios
Monday, July 10
Space
Timothy J. Moore
Tuesday, July 11
Music, Meter, Dance
Timothy J. Moore
Wednesday, July 12
Masks, Costumes, Props
Amy Cohen & C. W. Marshall
Thursday, July 13
Actors, Acting Style, Movement
Amy Cohen & C. W. Marshall
Friday, July 14
Language & Style
Peter Barrios-Lech
Monday, July 17
Humor
Erin K. Moodie
Tuesday, July 18
Metatheater & Plautinopolis
Rachel Mazzara & Niall W. Slater
Wednesday, July 19
Sex, Gender, Sexual Violence
Sharon L. James
Thursday, July 20
Class & Enslavement
Amy Richlin
Friday, July 21
Ethnicity & Colonialism
Deepti Menon
Monday, July 24
Politics, War, Empire
Matthew Leigh
Tuesday, July 25
Religion
Seth Jeppesen & Dan-el Padilla Peralta
Wednesday, July 26
Adaptation & Production
Seth Jeppesen & V. Sophie Klein
Thursday, July 27
Reception on the Stage
Serena S. Witzke
Friday, July 28
Reception on the Screen
T. H. M. Gellar-Goad & Christopher B. Polt
Monday, July 31
filming of scenes
Tuesday, August 1
filming of scenes
Wednesday, August 2
filming of scenes
Thursday, August 3
preparations for dissemination
Friday, August 4
wrap-up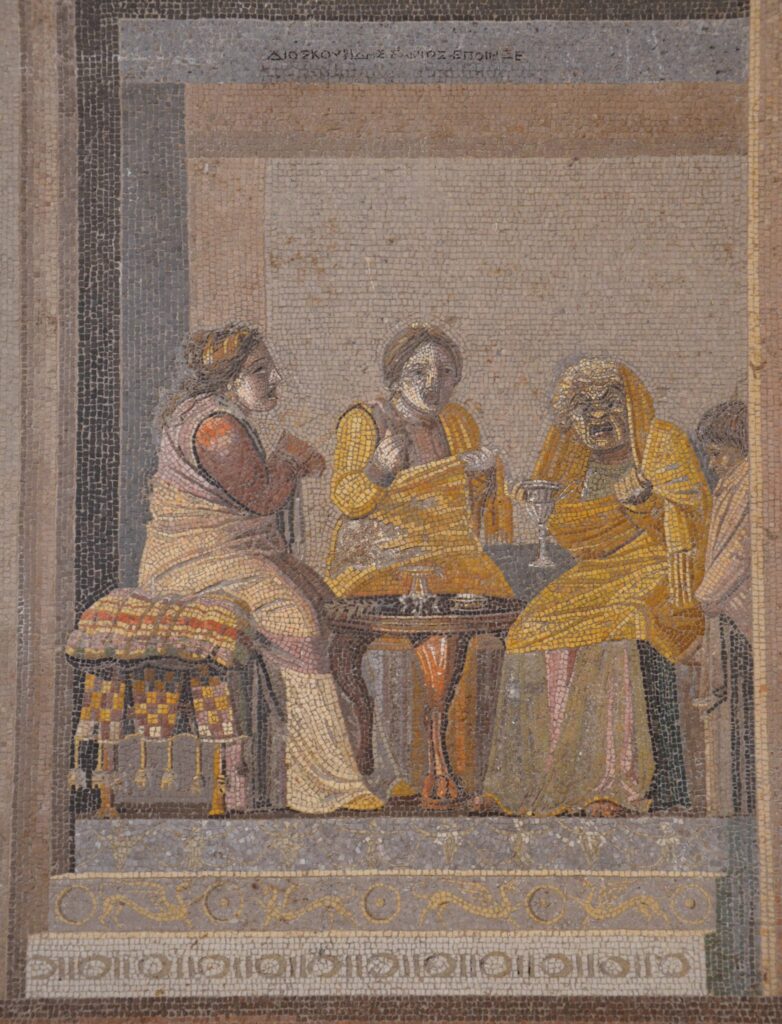 ---
The Performance of Roman Comedy has been made possible by a major grant from the National Endowment for the Humanities: Democracy demands wisdom.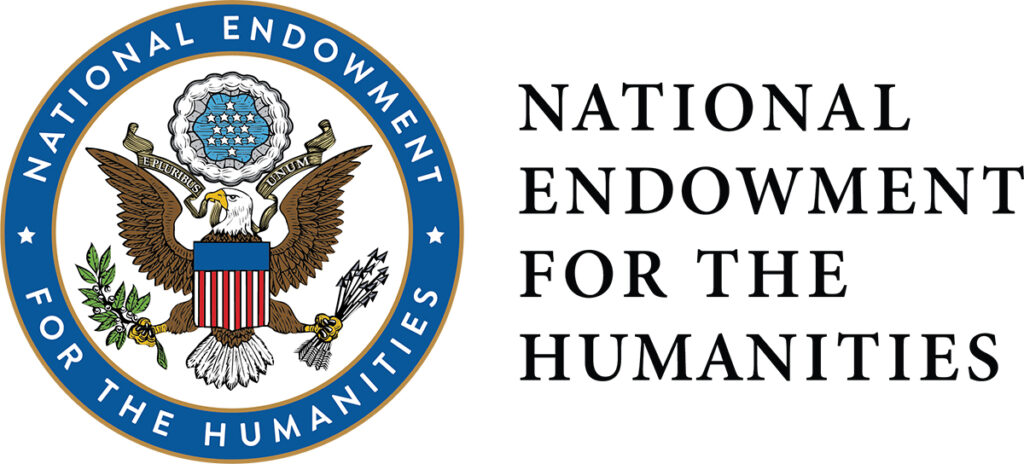 Any views, findings, conclusions, or recommendations expressed in this program do not necessarily represent those of the National Endowment for the Humanities.